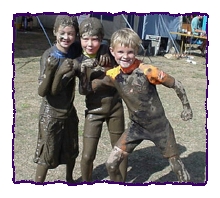 Do you like overnight camps, learning outdoor skills, team work, amazing night games, learning about nature and yourself, cool ways of making new things, compass and leadership skills, spooky stories, campfire fun and cooking and organising things for yourself?
If you do and you're year 4 to 6 at school (about 8 to 10 years old), then you need to join cubs. We run a really exciting, fun programme and we may have space for you. Whether we're visiting the local fire station, competing in a downhill derby or spending a night under canvas, boys and girls enjoy getting together to do their best.
Cubs meets during Term time 6.30pm to 8.00pm.
We have two Cub packs.
Vernon Pack  (Wednesday)
Rapaki Pack  (Thursday)
For details please send an email to
---
Cub Leader Resources